It should go without saying that you don't need to like
Star Wars: The Last Jedi
. Nobody's forcing you to like it. You're free to like or dislike it. However, if the reason you don't like the movie is because you feel there's too many "women" in it, to the point where you feel that the movie would be "improved" by editing out all the female characters, then at least be honest as to why you don't like it. Also, be prepared to be ridiculed by other self-respecting Star Wars fans.
In better news, Animal Kingdom has a new baby hippo, the live-action
Sword in the Stone
has a new director, and Disney's new streaming service has a new executive. All this and more in this week's headlines.
Check out this week's headlines by clicking READ MORE: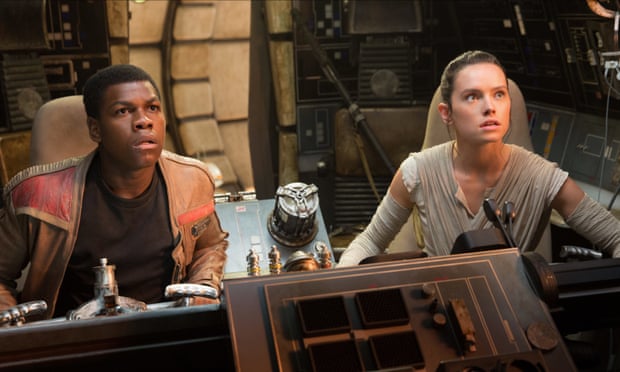 The Guardian
A fan-made recut of Star Wars: The Last Jedi, designed to remove women from the film, has been mocked on social media by the movie's stars.

The film writer and critic Priscilla Page posted a link to a news report about the recut, adding a long, drawn-out laugh to her tweet: "ahhaahahahhahahahahahhahahhahahahahhahhhhhaaaahahahha"

This was picked up by Rian Johnson, the film's writer and director, who responded in a similar fashion: "Priscilla hits all the major points here but I'll just add hahahahahahahahahahahahahahahahahahahahahahahahahahahahahahahahahaha
hahahahahahahahahahahahahahahahahahahahahahahahahahahahahahahahahahahaha
hahahahahahahahahahahahahahahahahahahaha"
READ MORE
*****
ABC News
There's a new Nile hippopotamus on the block. Disney's Animal Kingdom announced the arrival of a new baby hippo, born to mom Tuma on Jan. 13. In the new video from the park, the adorable baby calf swims and nuzzles up next to Tuma.

The baby calf, who has not yet been named, has been given time to bond and nurse with Tuma, according to Disney's animal care specialists, so the "gender and weight may not be known for some time." A newborn calf typically weighs between 60 and 110 pounds.

It's the first hippo born at the park in 13 years. Tuma, the 21-years-old mom who weighs in at 4,032 lbs., was chosen by animal specialists at the park to breed with Henry, a 22-year-old hippo who weighs 4,167 lbs.
READ MORE
*****
CinemaBlend
Disney has so many remakes planned that a few of them have become lost in the shuffle. However, one of the remakes we haven't heard from in a while is back in the news, indicating a strong move forward. It's been years since it was announced that Disney's Sword in the Stone would receive a live-action remake, but now the project may be very close to locking in a director, specifically Juan Carlos Fresnadillo, director of the zombie thriller 28 Weeks Later.

Disney's original Sword in the Stone was released in 1963 and followed Arthur as a boy who becomes a pupil to Merlin and is taken on unusual adventures thanks to Merlin's magic. It was July of 2015 when it was first announced that Game of Thrones writer Bryan Cogman was working on a script, but we've heard essentially nothing since then, leading us to wonder whether or not this project was still an active concern. We now know that it is, as The Hollywood Reporter has revealed that Juan Carlos Fresnadillo is close to signing a deal to direct the movie based on Cogman's script.
READ MORE
*****
Deadline
Kevin Swint, a tech executive whose past roles include heading up the movie group at Apple iTunes, has joined Disney to lead the media company's much-ballyhooed, Netflix-rivaling streaming service, Deadline has confirmed.

A veteran exec at Samsung, Walmart and Apple, Swint will be senior VP and GM of the still-unnamed service, reporting to Michael Paull, who left Amazon for BAMTech last year.

The streaming service got a major push in 2017, as Disney CEO Bob Iger finally articulated the plans to launch first a stand-alone ESPN service this year and then a non-sports OTT in 2019. While its exact shape and strategy is still coming into focus, it will benefit from the company's larger moves of late, gradually pulling content off Netflix and announcing a bold move to acquire most of the assets of 21st Century Fox.
READ MORE
*****
Disney Video of the Week
THE LAST JEDI challenges our ideas of how a STAR WARS movie "needs" to play out - and many fans have come away feeling personally snubbed. But is the film's most controversial storyline actually showing STAR WARS' most devout followers more reverence than they've received in a long time?
#####