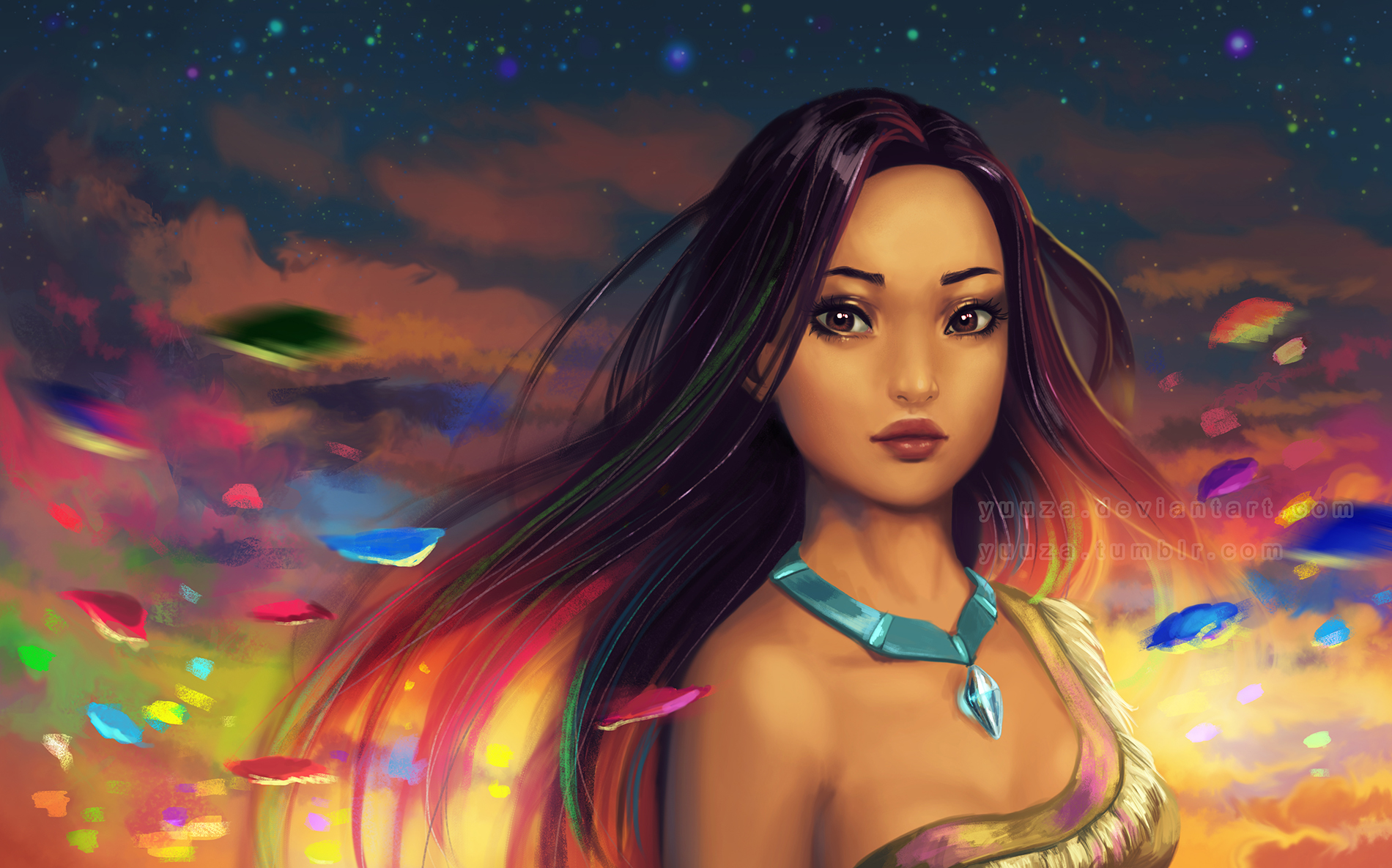 Yesterday was Thanksgiving. It's a day when we as Americans gather around the dinner table to honor the very first dinner between the Pilgrims and Native Americans. Of course, after that fateful meal, the settlers and the natives would go on to live happily ever after--until the natives were killed and had their land stolen.
I hate to be one of those ultra-pretentious "woke SJW" types who ruin Thanksgiving by complaining about how we as Americans royally screwed over the indigenous people, but, well, let's face it: we DID royally screw over the indigenous people and go on to present a whitewashed version of that history that's retold every year during this time.
So as a way to honor the original people who once inhabited this continent, I've decided to use this Fan Art Friday to share some fan art of Native American Disney characters. Granted, Disney hasn't always had a good track record of presenting the natives in a positive light. (Looking at you
Peter Pan
!) Here's some of the more "respectable" examples of representation.
For artwork honoring Disney's Native American characters, click READ MORE: