Wikipedia
Recently
Syd Mead passed away
at the age of 86. You may not know him, but if you enjoy sci-fi movies such as
Star Trek
,
Blade Runner
, and
Tron
, then you've seen some of his work. As a concept artist and illustrator, he designed art for companies like Ford and American Steel. Most importantly, he created concept art for movies, most notably sci-fi movies. Even later in his life, he would contribute to films such as
Elysium
and
Tomorrowland
. From the skylines in
Blade Runner
to the light cycles in
Tron
to even the main robot character in
Short Circuit
, if you've watched a sci-fi movie, chances are you've seen his art.
More than simply being a prolific artist, Mead was quite influential, popularizing the genre of "visual futurism." Every concept art of his exhibits a very sleek and clean design that exemplifies, for lack of a better term, "a great big beautiful tomorrow." Even when creating designs for bleak dystopias such as
Blade Runner
or
Elysium
, his artwork denotes a sense of hope and optimism for the future even within the darkest of timelines.
In a time when the fate of the world appears bleak due to climate change, economic instability, and rising authoritarianism, such optimism is needed now more than ever. That makes his recent death, especially before the turn of a new decade, an even greater loss. We need artists like him to inspire vision of a brighter better future. We need hope that, even when things look bad, that there's always…well…a great big beautiful tomorrow just a dream away.
Below is a sample of some of his artwork. If you want to see more, visit his
official website
. These are just a few of my personal favorites.
To view some of the visual futurism of Syd Mead, click READ MORE:
CNET
Pintrest
Form Trends
LA Times
Blogspot
Blogspot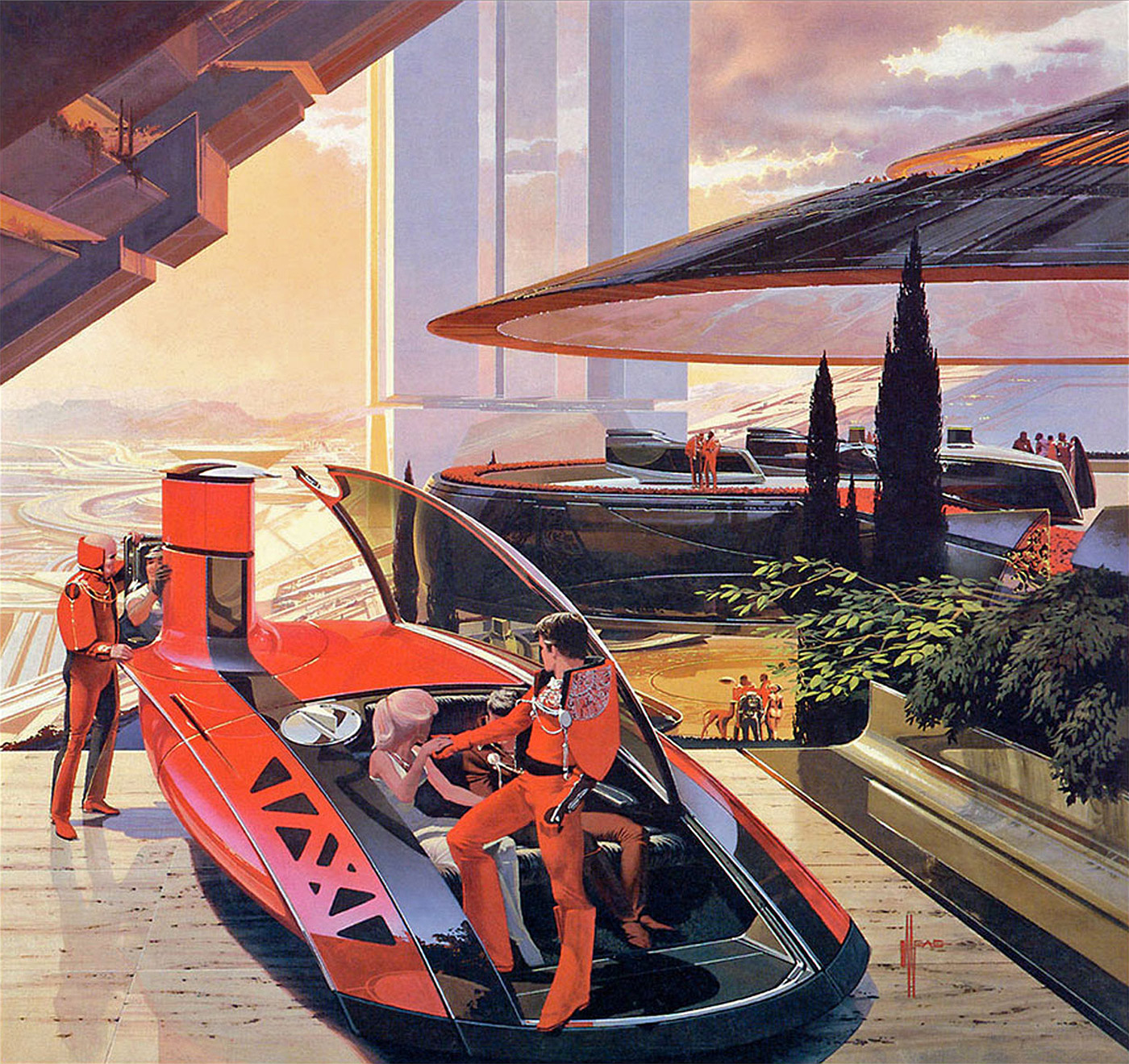 Design Inspiration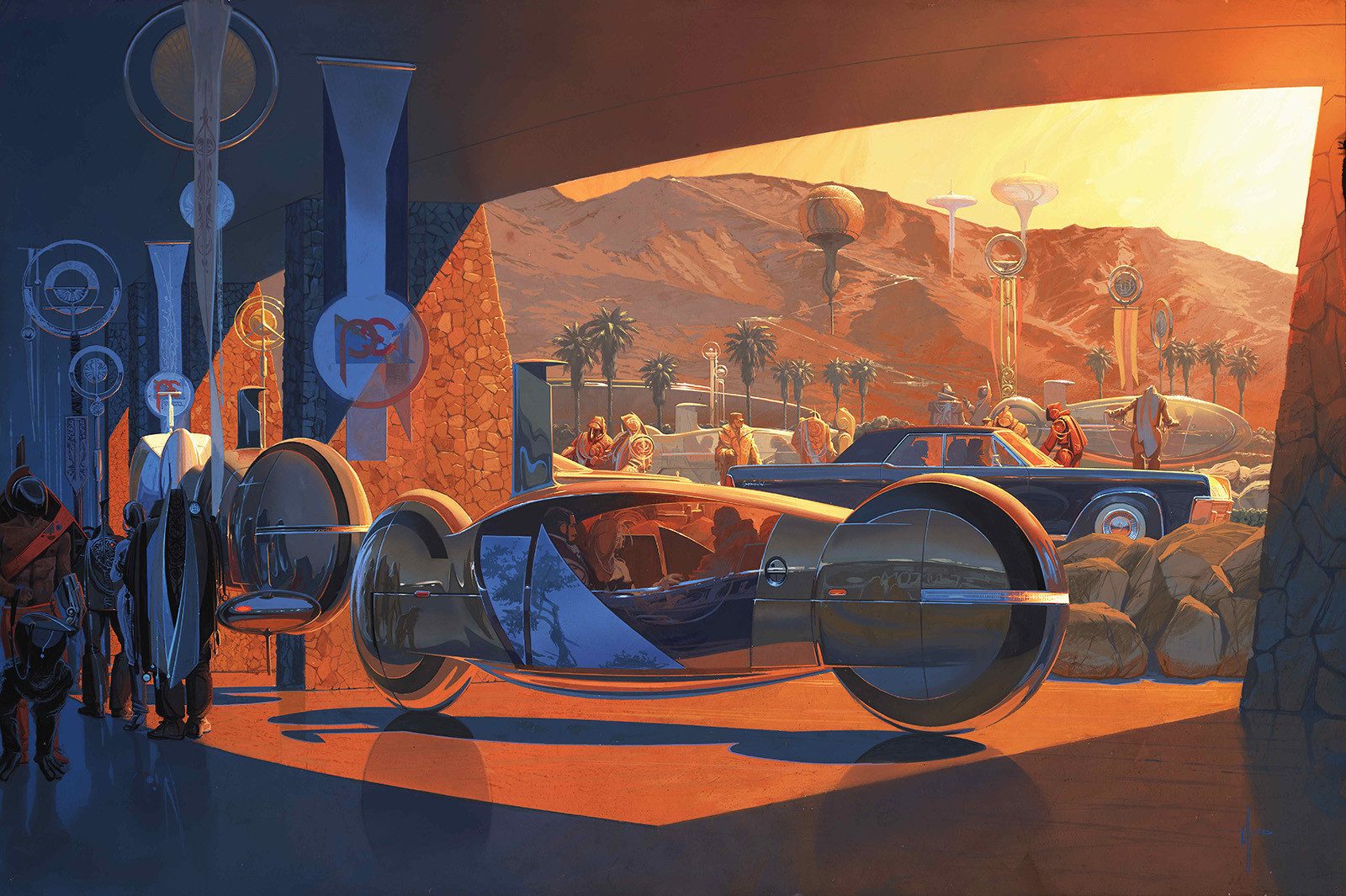 iamag