Collider
The end of 2019 saw the passing of Syd Mead, the concept designer who created the conceptual artwork for many sci-fi films such as
Tron
. Despite not doing well in the box office, the 1982 movie gained cult movie status, so much so that a sequel was released nearly 30 years later,
Tron: Legacy.
Since the film's initial release, Disney has featured elements of the movie into their parks. A proper attraction would not be built until more than 30 years later with the Lightcycle Coaster in Shanghai Disneyland in 2016. Before then, Disney has featured the movie throughout the parks.
To see how the World of Tron came to Disney Park, click READ MORE: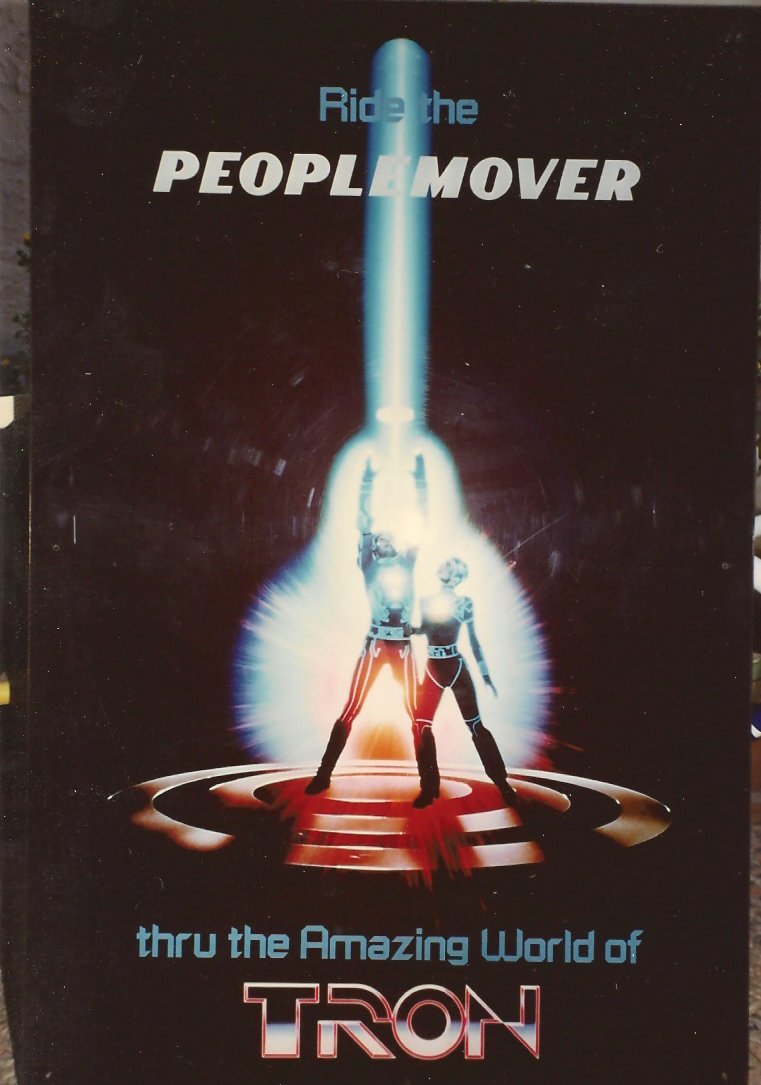 Fan Wiki
Following the film's release in 1982, Disneyland incorporated
Tron
into its Peoplemover attraction, renaming it, "Peoplemover Thru The World Of Tron." The updated attraction utilized the speedtunnel located at the upper level of the Carousel building. Since its initial creation in 1977, the tunnel projected images of race cars on the walls around the train, making passengers feels as though they were actually racing the cars.
In "Peoplemover Thru The World Of Tron", as passengers approached the tunnel, they received an ominous message from the Master Control Program, warning them that they were now entering "The World Of Tron." They then entered the tunnel, which projected images of the lightcycles racing through The Game Grid. Upon exiting the tunnel, the passengers were then informed that they had escaped The Grid...for now!
Here's
some footage
of the attraction featuring the "World of Tron" sequence:
The World Of Tron remained a consistent feature on the Peoplemover until its inevitable closing in 1995, when the attraction would be converted into the short-lived Rocket Rods.
Since then, Tron has been featured in the parks in several other ways. In 2010, Disney World promoted
Tron: Legacy
with a
Light Cycle monorail wrap
. Tokyo Disneyland plays
Tron-inspired music
in Tommorowland. Tron walk-around characters have allegedly been reported at the parks in the 1980s, though I have yet to stumble across any photographic evidence of this.
However, the biggest Tron addition to the parks has been the
Tron Light Cycle Power Run
. The attraction opened in Shanghai Disneyland in 2016, and another one is currently under construction in Walt Disney World and is slated to open in 2021 for the park's 50th anniversary.
For a sneak peek of what Disney World can expect,
here's ride footage
from the Shanghai Disneyland park: